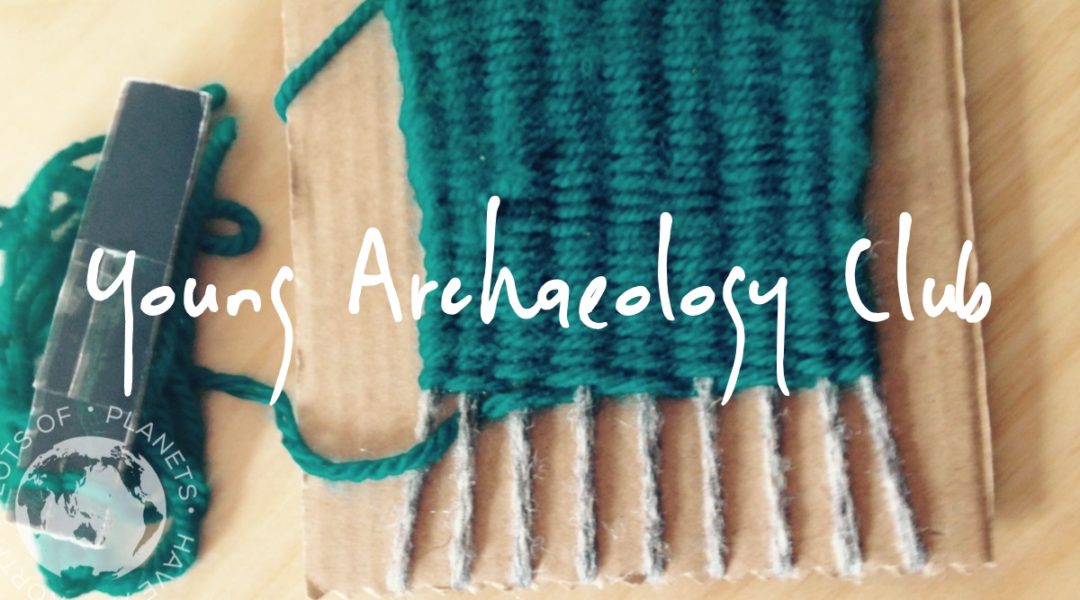 Young Archaeology Club
Posted on February 13, 2017
On Sunday I went to my first Young Archaeology Club lesson. YAC is held once a month on a Sunday afternoon.
We learnt about how they made clothes and textiles. They used a loom which was a big wooden arch but with straight lines. It had warp and weft threads.
YAC Textiles: Warp and Weft
The warp thread went down and it was attached from the top to bottom on the loom. The weft thread went left to right and was weaved over and under the warp threads until it reached one side. Then they weaved it to the other side.
YAC Textile Lesson: How the Loom Worked
The loom was operated by a woman with a needle. The needle had the thread or wool that they were using attached to the end. Then it was to be used to weave through the warp threads.
We each made a cardboard loom. It was much smaller than the real looms but worked in the same way. There are warp threads wrapped around the cardboard. Then we had a cardboard strip (as our needle) with some blue wool as our weft thread. Then we weaved it through the threads.