Luggage is such an important part of travel.  This is especially significant when you start to think about long-term travel.  There are items that you may not need for a 2 or 3 week trip (like a first aid kit filled with a years worth of antibiotics) that you would definitely need for a longer trip.  When we looked at being away for a year, we wanted to make sure that we had the best luggage for extended travel, which meant it needed to fit with our criteria.
Criteria for Best Luggage for Extended Travel
We wanted to make sure that the luggage:
Had wheels and extendable handles
Had comfortable and supportive backpack style straps for carrying on terrain where wheels aren't usable
Plenty of storage space to carry clothing AND other accessories
High-quality construction that would survive long-term travel in a range of conditions
Travelling with children is a game changer and we had additional criteria for their bags:
Big enough to carry all of their stuff but not so big that they were unmanageable. After all, we (the parents) have our own bags to carry. We don't need to be worrying about theirs as well.
Smaller bags with backpack style straps that could adjust to a smaller, but still growing, human
After taking all of this into consideration, we chose to go with hybrid bags.  A hybrid bag is a combination of a wheeled suitcase and a hiking pack.  Hidden compartments in the back can be opened to reveal hiking pack quality straps so the bag can be comfortably worn as a backpack.   We found the range of hybrid bags from Kathmandu was perfect for what we needed and they provided a great range of sizes, styles and colours.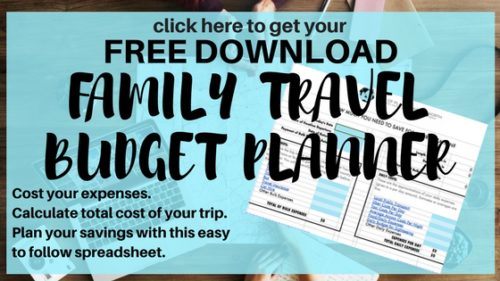 Here is what we ended up buying:
The Kathmandu Hybrid Trolley Bag comes in 3 different sizes and we found that the 32L was great for ArgeySon, the 50L for ArgeyDaughter and the 70L for ArgeyMum and ArgeyDad.  We can't say enough about how great these bags are.  They are roomy, comfortable and more than meet all of our travel needs.
To get the latest prices for our recommendations on the best luggage for extended travel click the link for the one you want below:
For the Australian Store: 30L Hybrid, 50L Hybrid, 70L Hybrid
For the UK store:  30L Hybrid, 50L Hybrid, 70L Hybrid
Best Luggage for Extended Travel – Out & About:
If you are going out and about exploring whatever little slice of the world you have discovered, you don't want to be hauling a large bag around with you.  This is where the daypack comes into play.  The daypack is handy as it also doubles as your carry-on for flights.  We each have a day pack that we travel with.  For ArgeySon and ArgeyDaughter, we use a backpack similar to what a child takes to school.  ArgeyMum and ArgeyDad use hiking daypack style bags.  We have been able to road test a few different bags now and here are the bags that we have come to love.
We began with 24L water resistant packs from Kathmandu.  These packs were a perfect size for a day pack and were quite comfortable to wear.  Having a hydration bladder pouch came in very handy as we didn't have to take up extra room in the bags with water bottles.
This particular bag is only available in the Australian Kathmandu store.  We have provided links to UK and US alternatives.  To get the latest prices and information for these packs choose your store below: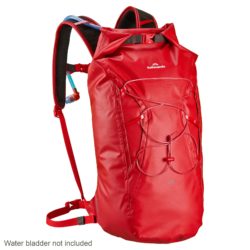 Australian Store: Amphi 24L Pack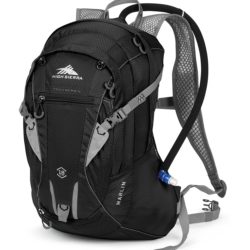 US Store: High Sierra Marlin 18L Pack
UK Store: Eos 28L Pack
For Hydration Bladders to match, see below: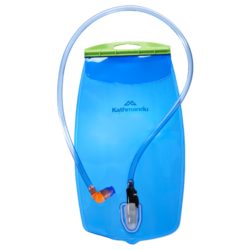 Australian Store: 2lt bladder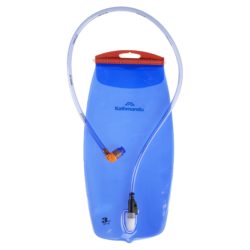 UK Store: 3lt bladder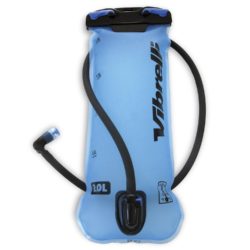 US Store: 2lt bladder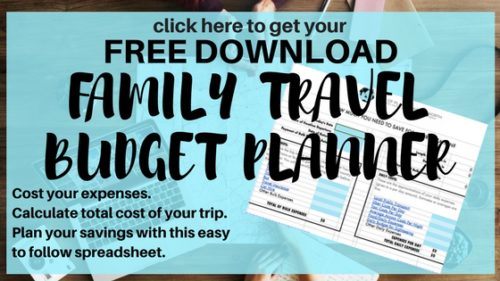 We have since switched out our bags to suit our changing needs.  ArgeyMum now uses the Transfer 30L travel pack.  This new pack is simply amazing and has so much storage space and is incredibly comfortable to wear all day long.  To see the information and prices on this bag, click below: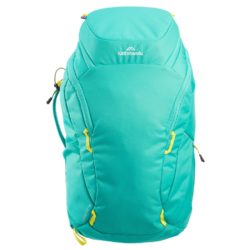 Australian Store: Transfer Pack v3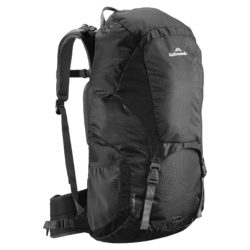 UK Store: Nowaki 32L Pack v3
ArgeyDad uses the Manfrotto Street Camera backpack.  This pack is very comfortable to wear and is specially designed for transporting cameras and camera equipment.  It features an iPad/laptop pocket and has enough storage to transport a professional grade DSLR camera, lenses and accessories.  Click below to check out this great bag: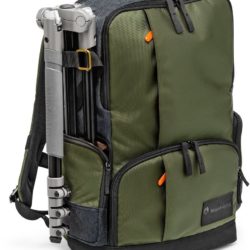 Prices: Manfrotto Street Backpack
CLICK HERE TO FIND OTHER ARTICLES TO HELP PLAN YOUR TRIP
PIN THIS TO READ LATER: