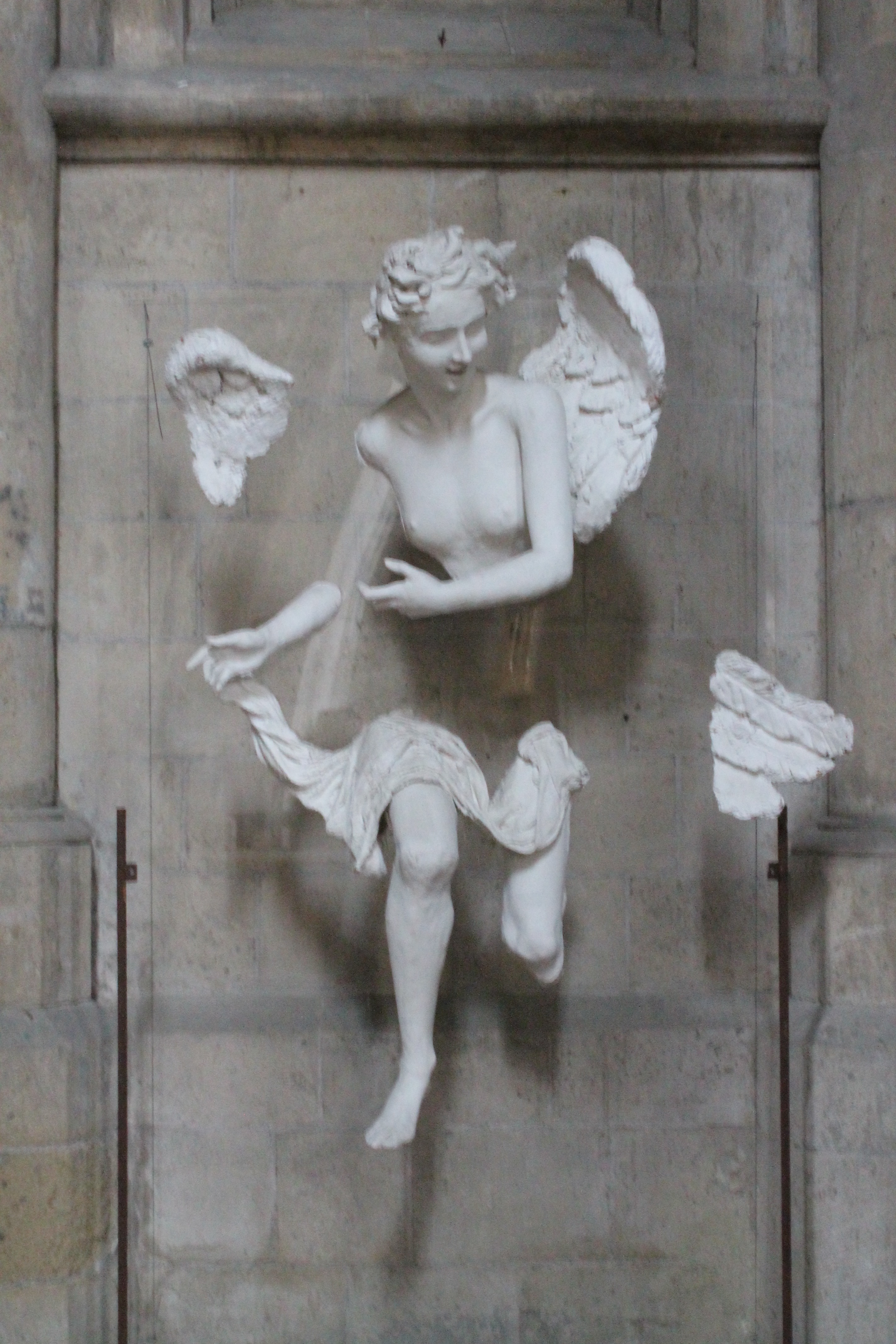 The Best in Travel: ITALY – PART II: NAPLES
When I last left you, we were leaving the Colosseum. Gosh that was an amazing day. The down side though is that for some reason the photos from the camera didn't transfer to the hard drive and so when we deleted the photos off of the camera we lost them completely. It really sucks because there were some really really good ones on there… but it could have been worse. We could have lost all the photos from everywhere.
So anyway…
As part of this European journey we've been on for the last three months, we had done all of our travel by train and bus, apart from the brief journey we made from Krakow to Vienna when we hired a car because ArgeyDad couldn't sit up properly. Most of the train/bus travel has been slightly to moderately stressful. We have travelled in the most cramped bus you could ever imagine. We have arrived way too early, on empty stomaches presuming we could buy breakfast at the station, when really the "station" was just a heap of stops in a car park. We have arrived very late to the station (read as: missed the train completely) thinking that it wouldn't take as long as it did to get there. Taxi drivers have refused to drive us to our hotel from the station because "5kms was too close". The kids have tripped over their luggage more times than … well you know, the list of the stresses of train travel goes on and on.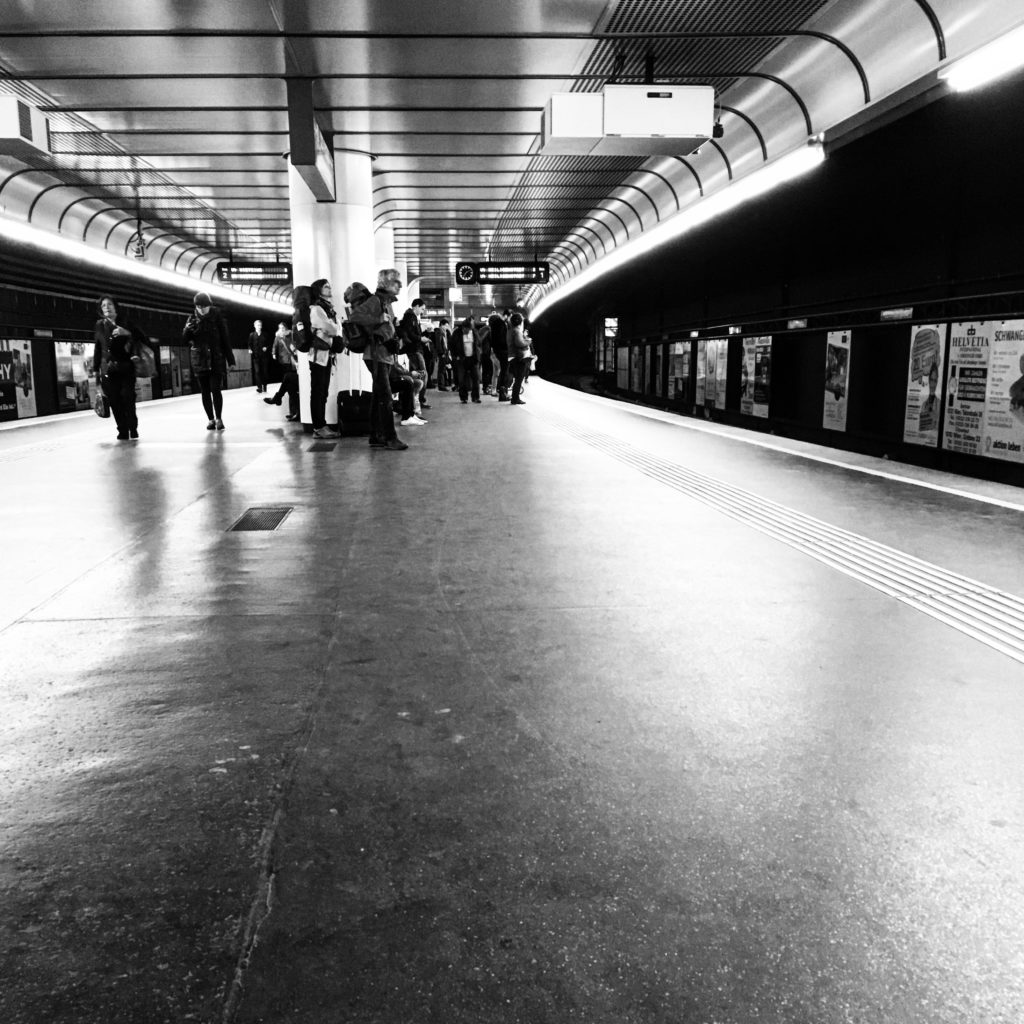 So when we got to Rome, and we realised there was so much of the Italian countryside we would miss if we only did train travel, we quickly went onto rentalcars.com and decided that cancelling the remaining trains and hiring a car was the way to go. ArgeyDad went on his own to pick up the car as driving in new cities with the kids chattering away in the back is just a nightmare. He did really well navigating on his own. Our UK phone plan allows us full access to our data while we are in Italy, so he just punched in the campsite address into maps and he made it back to us safe and sound. He said he wasn't really stressed at all on the drive back, so that was good.
Now, what they say about Italian drivers is true – they are crazy! But it is probably more apt to say they are confident. They drive at least twenty kilometres an hour over the speed-limit, they change lanes quickly, and their city driving is … ummm … precarious. The roads are shocking too; confined and squishy and the exits off of freeways are confusing. Having said all of that, they are pretty obliging drivers. Just, take my advice, if you are driving in Italy be prepared to get lost, numerous times! I have navigated ArgeyDad in the wrong direction, to take the wrong exit, to go to the wrong lane, all more times than I can count! (OH! and make sure you are prepared to pay a small fortune to go on the Autostrada – their 'A' highway).
So the next day we packed up and headed down to Naples from Rome. We chose to take the coast road to be a bit different as it wasn't a long drive, and we weren't disappointed. It was similar in coastline to The Great Ocean Road or the PCH in California. There were lots of cliffs and tunnels and beautiful waves, and where there wear open beaches people were happily swimming on crowded beaches.
When we left the coast road to head to our hotel things took a little bit of a downfall. It is one of the problems with planning as you go and not reading a lot about areas before heading there. Our hotel was on the outskirts of Naples in a little area called Castel Volturno. It was quite literally one of the dirtiest areas I have seen this trip. There was rubbish on the side of the roads everywhere, the houses were all new (no quaint Italian villas) and yet extremely run down and dirty. We were staying in a pretty secure hotel (at the local golf club) but you wouldn't want to be going for a leisurely stroll after dark in the area. To top it all off, the hotel was a bit of a dud, but the beds were comfy and they had normal (same as home) pillows (this is rare). So although we weren't really happy with the hotel – we got decent sleeps, so that was good.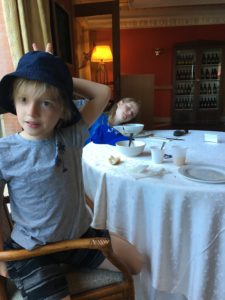 The main reason we went to the Naples area was to go to Pompeii and to try pizza in the city it was created. So our first day there was going into Naples City.
Well Naples city didn't disappoint. We asked the people at the hotel for advice on how to get into the city. They were next to useless really given that their advice was to drive. We knew driving into the city was not an option because there is the ZTL (Zona Traffico Limitato – for public transport and locals only) and we would get fined heavily if we drove into that area (everytime your photo is taken by street cameras you get fined, a large amount, and there is not maximum limit – so if you have fifty photos taken of you, you are fined  fifty times). Plus everything we had read had said driving in Naples was not for the novice. So I asked if there was a train station nearby we could get to Naples from. He said there was, but that it was not frequented regularly by train. So my last ditch effort was to ask him if there was a place, perhaps a stadium or shopping centre, on the outskirts of Naples where we could perhaps park and catch public transport from there. So, with the receptionist from the hotel thinking that I was totally crazy for not just driving into the city, we made our way to the San Paolo Stadium. Turns out that drive was one of the craziest of our lives. You literally just need to have confidence, theoretically close you eyes, and then go for it! And the kids were banned from speaking for the entire drive so that we didn't get distracted.
[NB: We took a video of driving in Naples – if I get around to editing it I will post it here]
As far as parking, there were no parking structures as such, so we found the metro station we needed, then we found the parking sign for the station (which was just a road with parking down the middle). The road was actually quite good traffic wise so we literally just kept looping around until we found a car that was leaving and we took their spot. "Excellent" we thought – that was the hard part done…
Yeah not so much…
Once we were in the metro station, we went to the ticket machine to buy tickets. There was no English button, and no discernible information that advised whether children needed tickets (in some countries children under ten are free when traveling with an adult, and in others everyone over six pays the same amount). So we decided to go to the counter and speak in person and ask. It turns out, when you say "Bambini biglietto ?" and point at your kids and say "Dieci and Sei" (all the words taught to you by your ten year old), you will get looked at blankly and then you will get about six sentences in Italian spoken at you. We tried a few more times, and slightly exasperated with the lady and ourselves, we went to try our luck on the machine again. We thought we would just buy four tickets anyway, better safe than sorry, but then we couldn't find the destination station in the list of where we had to go. Back to the non-English-speaking-frustrated-not-at-all-finding-it-funny-counter-lady we went. Praise the Lord, a young Italian girl walked up behind us asking if we needed help. She spoke a little English (which is more than the amount of Italian we can speak – the language rolls off of their tongue so quickly, but my ear just can't keep up).
Anyway, moving on. I realise all the ticket woes of that morning aren't very interesting. We ended up getting the tickets we needed (yes the kids DID need full priced tickets by the way) and well, to be honest, we guessed at which direction we had to travel on the metro – thankfully we guessed right. And we made it into Naples city – Montesanto Station.
I wanted to walk to Spaccanapoli, and explore around there a bit. So while I was finding the location on the map on my phone, everyone else went into a little church that was right next to the train station. It was a gorgeous building, with people in there saying prayers.
Once they were done, we made our way following the directions it gave us. The beginning of the walk led us through a street of market stalls. It was crowded with little old Italian ladies buying from the fishmongers, who had their wares spread out over the street, and young men on their scooters navigating around them. There were bread shops, cheese stands, offal shops, and small goods hanging from windows. It was all quite amazing.
The only problem was I was paying more attention to the market than the map on my phone, so we got a bit off track to where we had to walk. I managed to head us again in the right direction, but we were thankful because it meant we walked past this amazing place. Sant'Anna Dei Lombardi is a Catholic Church which was first built in 1411. Reconstructions and additions to the church and convent has happened over the years leaving many different and varied areas to the chapel. We spent ages in the building, staring up at the walls and ceilings. There was one man there, presumably the caretaker or manager of the building, who was most gracious with the children, he loved hearing their natter and giggles, and even advised me to let them lay on the ground so they could stare up at the murals on the ceiling in the back chapel.
By the time we left the chapel, we were hot, sweaty and hungry. This is a combination we now call "swongry" – it is a word. I promise. So we decided to walk towards Spaccanapoli and the first ice-cream or pizza joint we came to would be our next meal.
The first place was Ristorante da Gigino – A pizzeria down a dodgey side street – but with the best pizza I have ever eaten in my life.
After we had eaten every last mouthful (none of wanted to waste an ounce of this pizza goodness) we decided that we would split up. The kids had done enough walking and Dad's back was starting to get a bit sore, and the last stretch to Spaccanapoli would be a lot quicker if I was on my own. So he took the kids back to the station, and played Quidditch Spotto while they waited for me, while I went up to Spaccanapoli, saw the few things I wanted and then made my way back to the station.
I can't really attest for how well Quidditch Spotto went (although I know Daddy won, because he spotted me and apparently I was the snitch), but my time wandering through the oldest streets in Naples was quite amazing. There are no real words to describe it; dark alleys, secluded little market stands, about a dozen little chapels, crypts, and hanging skulls and masks everywhere. It was quite an amazing experience and one that was thoroughly enjoyed by me in my own little world as I walked along.
Naples definitely did not disappoint. If I had my time there again, I would definitely pay more money to stay in the city, the outer lying northern suburbs are not beautiful at all, but the city was worthy of so much more than a few hours of exploring.