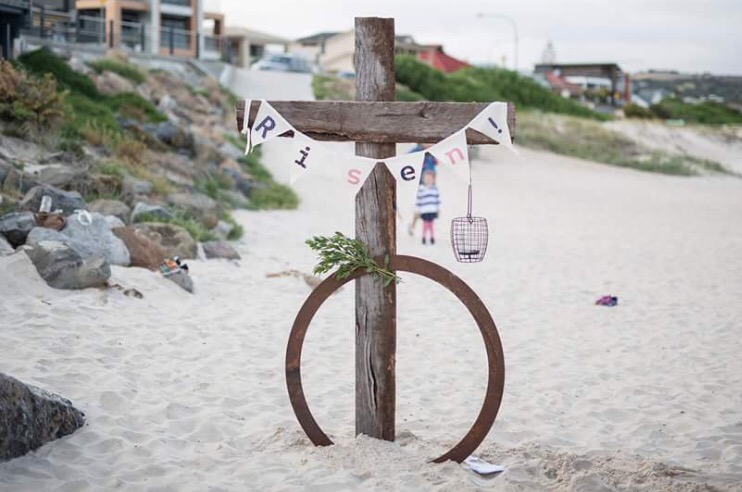 Good morning and happy Easter everyone.
Sorry we have not been in much contact lately. We are in Ireland and moving very fast (sleep one night in a town, get up, explore and then move to the next town).
Ireland is as beautiful as ever, but we are once again in love with the remotest areas (just like we were with the Yorkshire Moors, the Highlands of Scotland and North Wales). This time it is the rocky South West coast.
At the moment, we are in a little town called Allihies. The sea is rough here and the rocks and cliffs look angry, but every house in the village is painted a different colour. It somehow makes this remote and wild area look a little more friendly and fun, despite the wind and pelting rain that I can hear outside.
I let ArgeyDaughter sit in the front of the car yesterday and I slept almost the whole way from Limerick to here (first I slept from tiredness of a bad nights sleep and then to ward off car sickness; the roads were hilly and windy – 16 miles took us 45 mins to drive). Then I slept when we got to the hotel, then we all went to sleep at 9pm and I'm the first awake at 6am. But I'm awake and not queezy today!
Of course it is Easter this weekend, so while we celebrate our belief in the freedom we receive from Jesus (and missing our church family at home – see the picture of the cross from their dawn service), Ireland has another reason to celebrate their freedom. The Easter Uprising occurred 100 years ago this weekend in Dublin and indeed all around the Republic of Ireland. And while I know very little (apart from a few articles I have read, and what tour guides have told us) about the torment around this time, it is clear that is important both in the republic and in Northern Ireland. Presumably in Northern Ireland it represents what could have been for them – well for the republicans, for the unionists it is just another event. But in the Republic it represents what they fought and died for, in their religion and in their national culture and identity. Almost every shop we have walked past has a copy of the "Proclamation of the Irish Republic" in the window, with mementos or trinkets from the time. There are Irish flags hanging everywhere and people are generally in a mood for celebration (although I am not sure that there is never a time that people don't want to celebrate in Ireland).
I guess we will see more of the celebrations when we get to Cork, but in every country village we have gone through there has been a poster saying that there will be a gathering at their local war memorial. Some villages have even erected a new memorial specifically for the centenary celebration. I am never not impressed by people's ability to celebrate, or rather mourn, war. The terrific battles and suffering. The impact on small towns and villages. It proves to me that people really do have a belief in something bigger than themselves, whether a faith, or a freedom, or a culture.
Anyway, moving on from Easter and Ireland: The plan for us from here on in is to finish Ireland (one night in Cork, two in Dublin, one in Wexford). Then we catch the ferry to Wales and have a night there and then on to Cheltenham where we will stop off our my cousin's house to say hi, pick up our summer gear and drop off our winter stuff, and collect the package my sister sent over for us (hello WizzFizz and Australian marshmallows – the kids will be happy). We will return the hire car then and hop the train back to London. Five nights in London and then we hit the continent. Paris is first. Then Italy and then… well that is the next few nights of planning… I have a rough plan, but I need to work out transport between places, as we will be without the car.
Anyway, the UK has been amazing – four months was probably a LITTLE bit too long, but we will make up for that when we hit Europe and Asia.
We hope you all have a great weekend and enjoy your time with family and friends. Sorry I didn't post more "interesting" photos, but I only have access to my phone photos at the moment – so this is what you get – a collection of random family photos. Enjoy xox