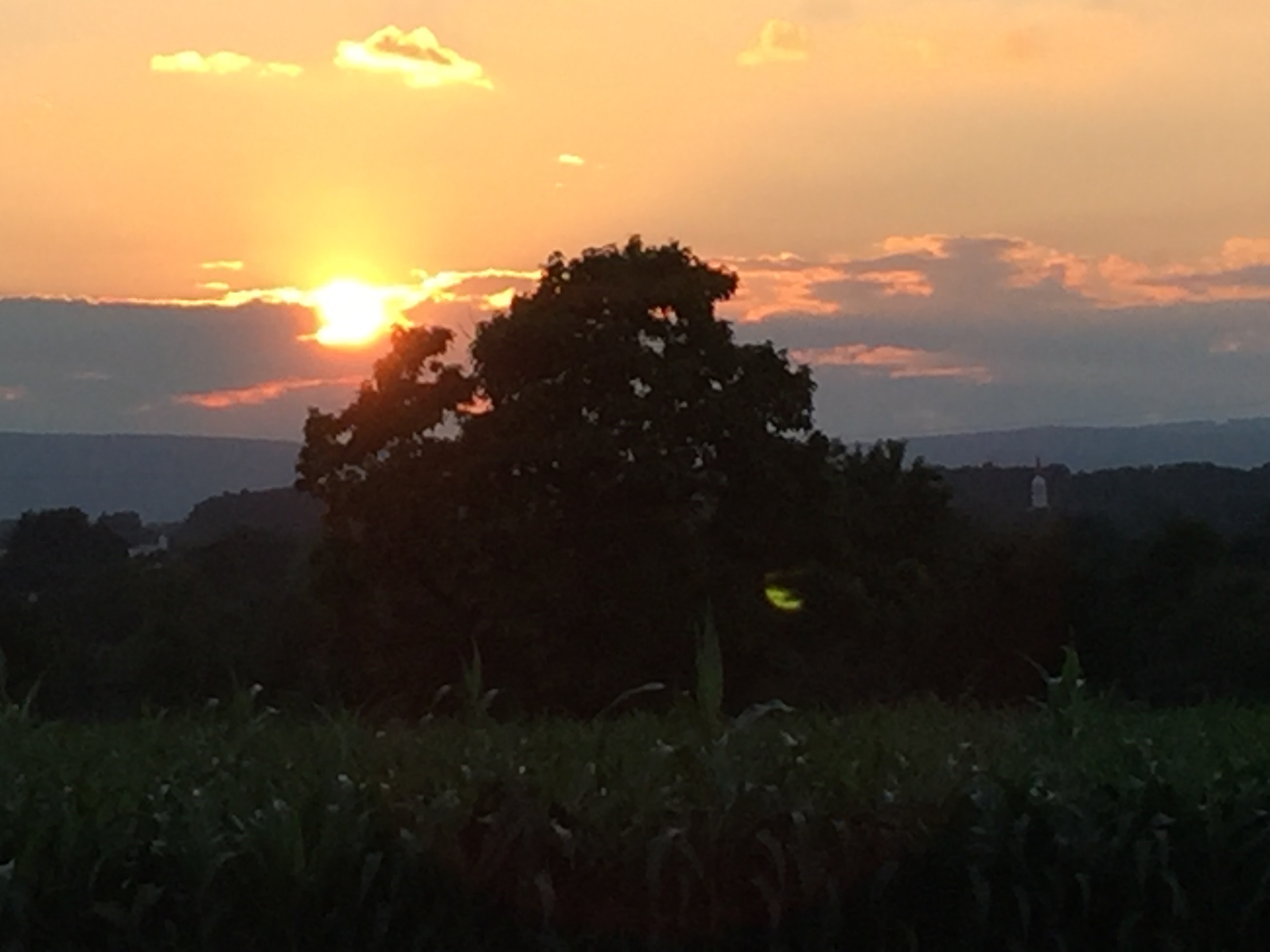 Gettysburg – Four Score and Seven Years Ago
Posted on August 19, 2016
Four score and seven years ago our fathers brought forth on this continent, a new nation, conceived in Liberty, and dedicated to the proposition that all men are created equal.

Now we are engaged in a great civil war, testing whether that nation, or any nation so conceived and so dedicated, can long endure. We are met on a great battle-field of that war. We have come to dedicate a portion of that field, as a final resting place for those who here gave their lives that that nation might live. It is altogether fitting and proper that we should do this.

But, in a larger sense, we can not dedicate — we can not consecrate — we can not hallow — this ground. The brave men, living and dead, who struggled here, have consecrated it, far above our poor power to add or detract. The world will little note, nor long remember what we say here, but it can never forget what they did here. It is for us the living, rather, to be dedicated here to the unfinished work which they who fought here have thus far so nobly advanced. It is rather for us to be here dedicated to the great task remaining before us — that from these honored dead we take increased devotion to that cause for which they gave the last full measure of devotion — that we here highly resolve that these dead shall not have died in vain — that this nation, under God, shall have a new birth of freedom — and that government of the people, by the people, for the people, shall not perish from the earth.

Abraham Lincoln
November 19, 1863
(sourced from Abraham Lincoln Online)
Going to Gettysburg, Pensilvania has always been something that I have wanted to do.  To see the legendary place where the most famous battle of the American Civil War took place has always ranked highly on my to do lists.  I really wasn't prepared for what I found there though.  In my ignorance, I thought the battle of Gettysburg took place on a single field.  In fact, it took place all around and in the town of Gettysburg, with some of the original buildings in town that still stand showing bullet holes to this day.  There is a barn on the outskirts of the city that has a cannonball hole in one of its walls.  There were several key battles that took place over the 3 days in various places around the town.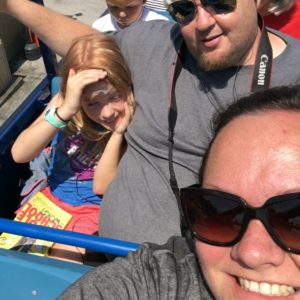 As we listened to our tour guide we learnt that the Confederate army actually came very close to winning the battle on a few occasions and had they won, the civil war may have had a different outcome and the world today may also be quite different.
The sights and fields have been so beautifully preserved and remembered.  There are monuments that have been placed all along the battle lines.  The monuments vary in size, design and grandeur but they are all commemorating companies and divisions of soldiers that fought in the battle.  The monuments are placed at the approximate sites where those armies stood.
They have been placed by generations that have come after to remember the fallen sons of their towns/cities/states.  Currently it is believed that there are 1, 328 monuments in and around Gettysburg.  In addition to these monuments, there are cannons everywhere.  These cannons have been placed where artillery from both sides was located.  The cannons themselves are actually real Civil War cannons that have been mounted on modern cast iron beds for longevity.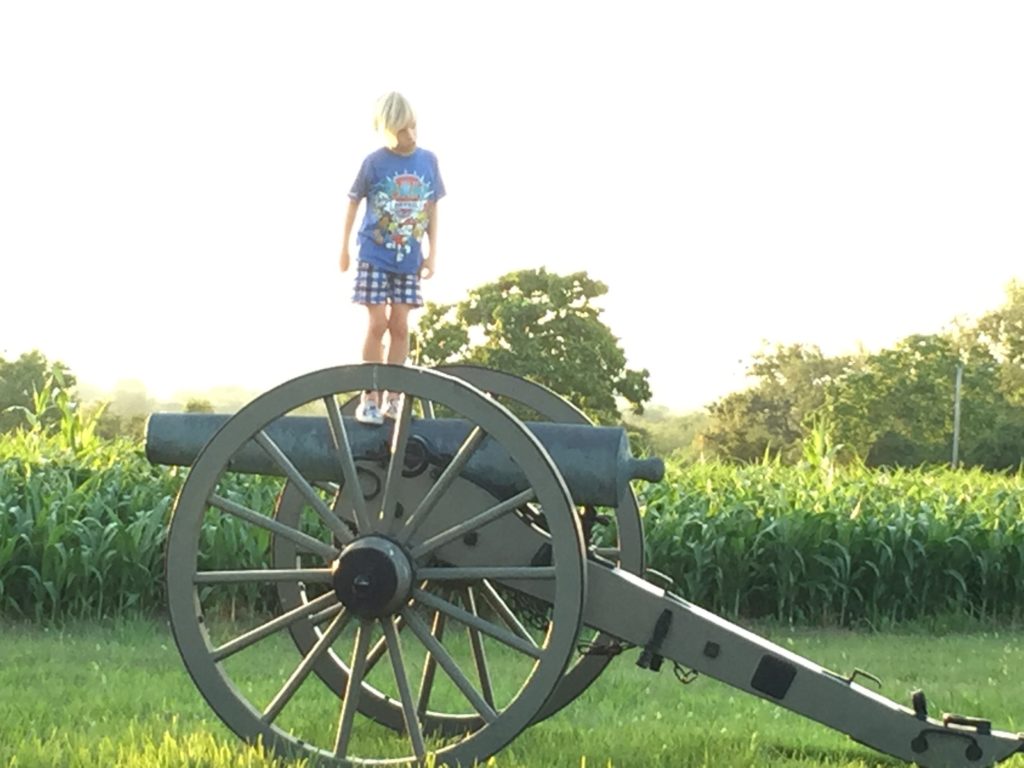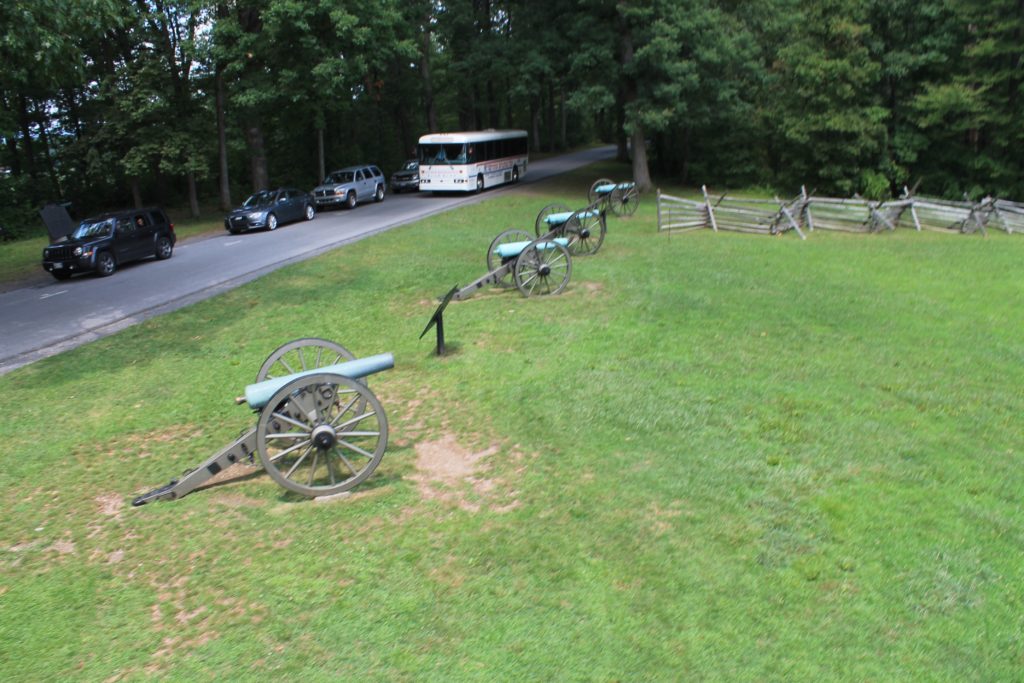 Currently there are a few hundred cannons set up which is believed to be about half of what was actually used in the battle.  We were astounded to learn that some of the cannons actually had a range of 2 miles and when they were in an elevated position this increased.  The guide pointed out how far 2 miles was from us on a hill we were standing on, it was just amazing that they could travel so far.
Driving past the burial sights where thousands of troops were given hurried, battlefield burials was sobering.  It was the largest gathering of troops in the entire civil war with the Union army had a few over 93,000 men with the Confederates having just over 70,000.  Casualties for the Union totalled 23,049 with 3,155 of those dead.  The rest were wounded or missing.  The Confederates totalled 28,063 with 3,903 dead and the rest wounded or missing.  General Lee's Confederate army lost more than a third of his force in this battle where the total casualties numbered more than 50,000.  The 3 days at Gettysburg have gone down in history as the bloodiest battle of the civil war.  It was also the bloodiest battle that American troops where involved in until World War I.
Gettysburg was such an incredible place.  A beautiful city with picturesque surroundings that hold such a haunted, violent and bloody past.  The kids both loved Gettysburg and were fascinated by the stories and the history of what happened there.  Gettysburg is a must visit and I am so glad we went there!