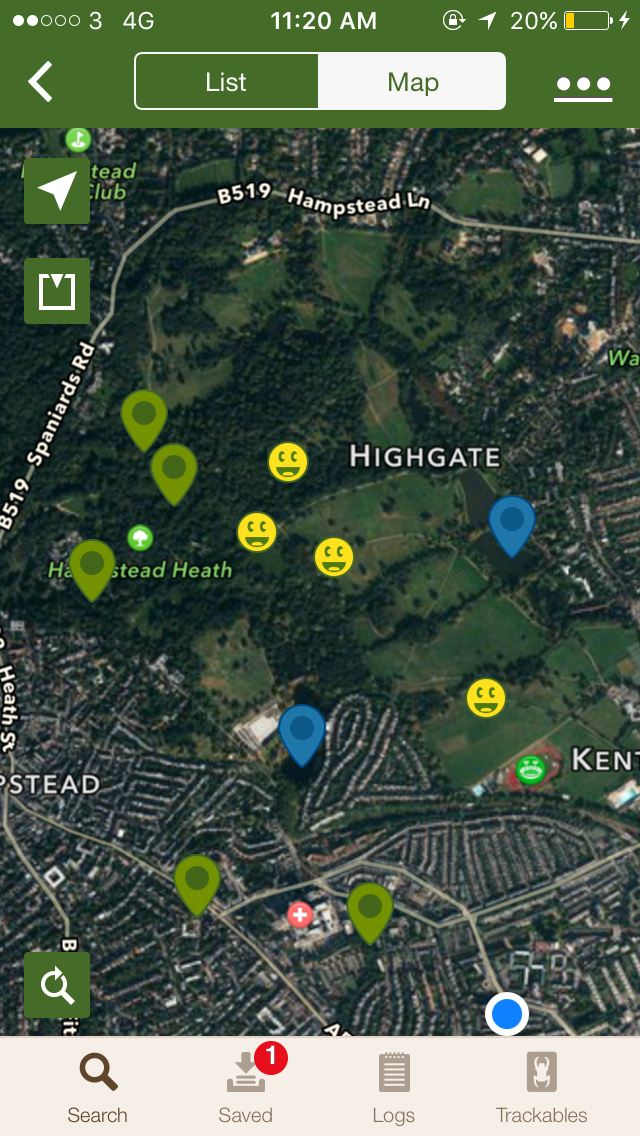 GeoCaching at Hampstead Heath
Posted on December 29, 2015
On Monday (28th of December) we spent the Boxing Day Bank (Public) Holiday at Hampstead Heath.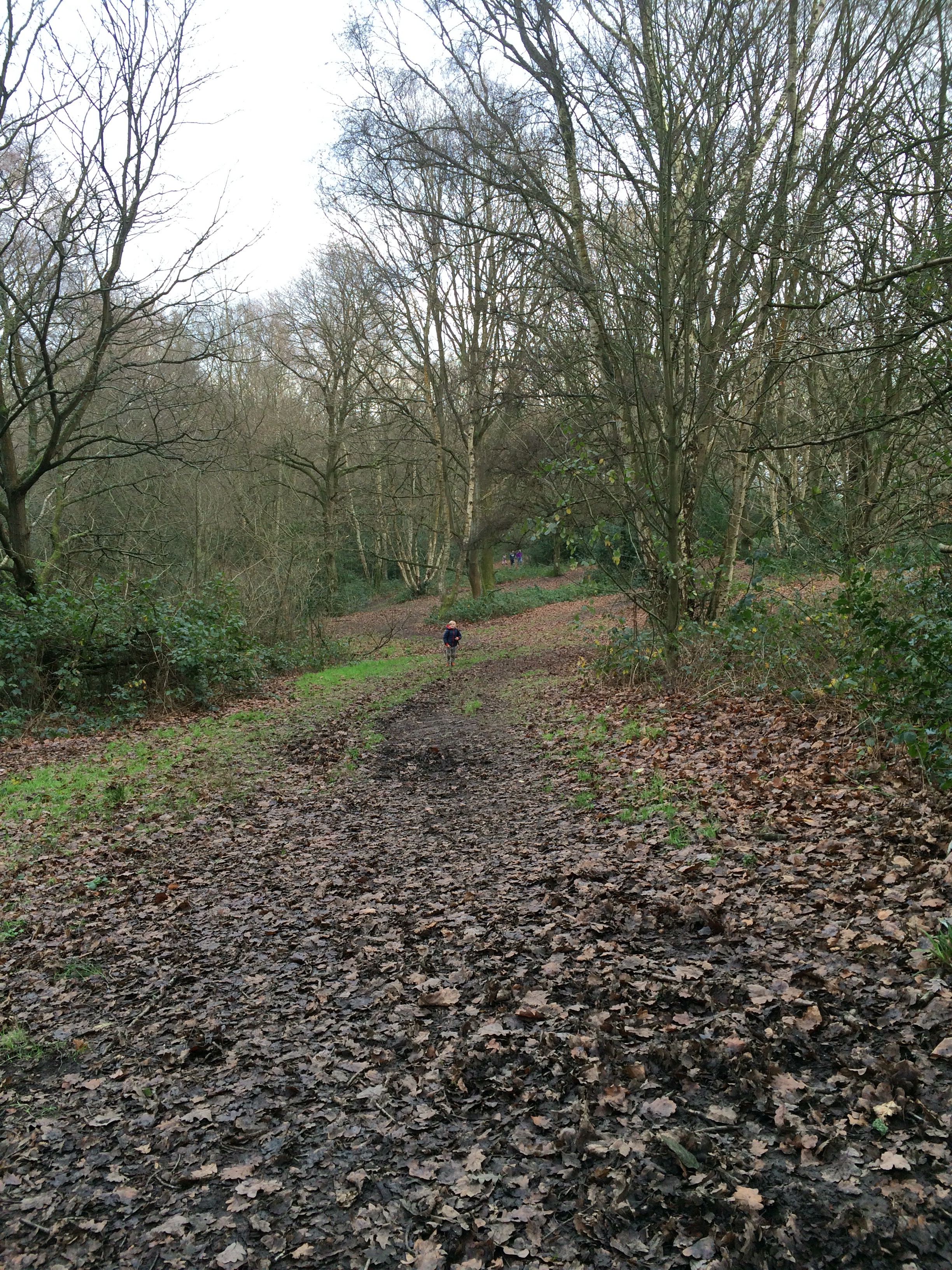 Hampstead Heath is an ancient parklands covering about almost 800 acres of ground between Hampstead and Highgate. It is hilly and (on the day we were there) muddy and just stunningly beautiful. It is hard to believe, when you are walking up the groves that this is in the middle of one of the busiest cities in the world.
But for us it held a certain other attraction. It is nearby us and littered with geocaches.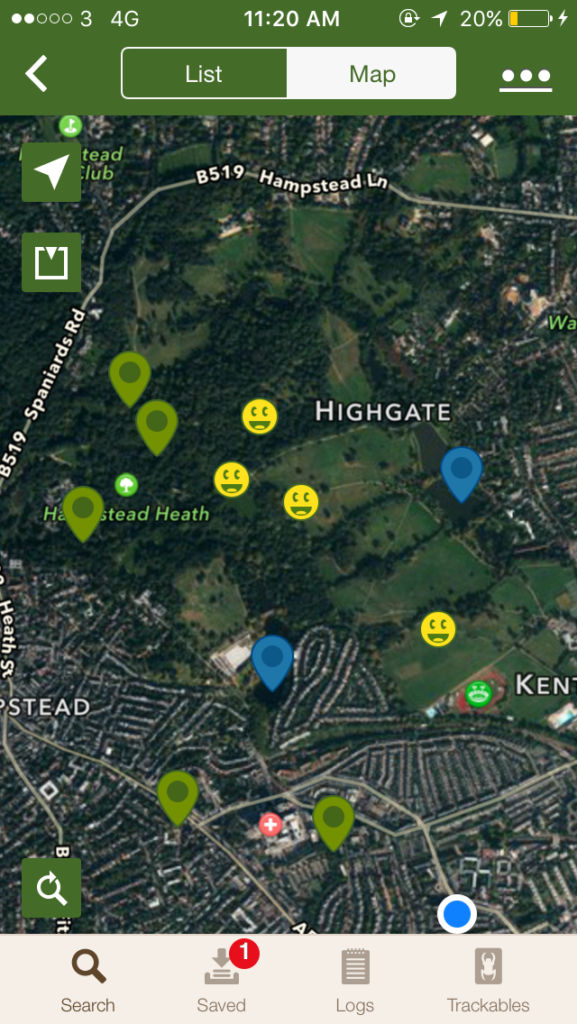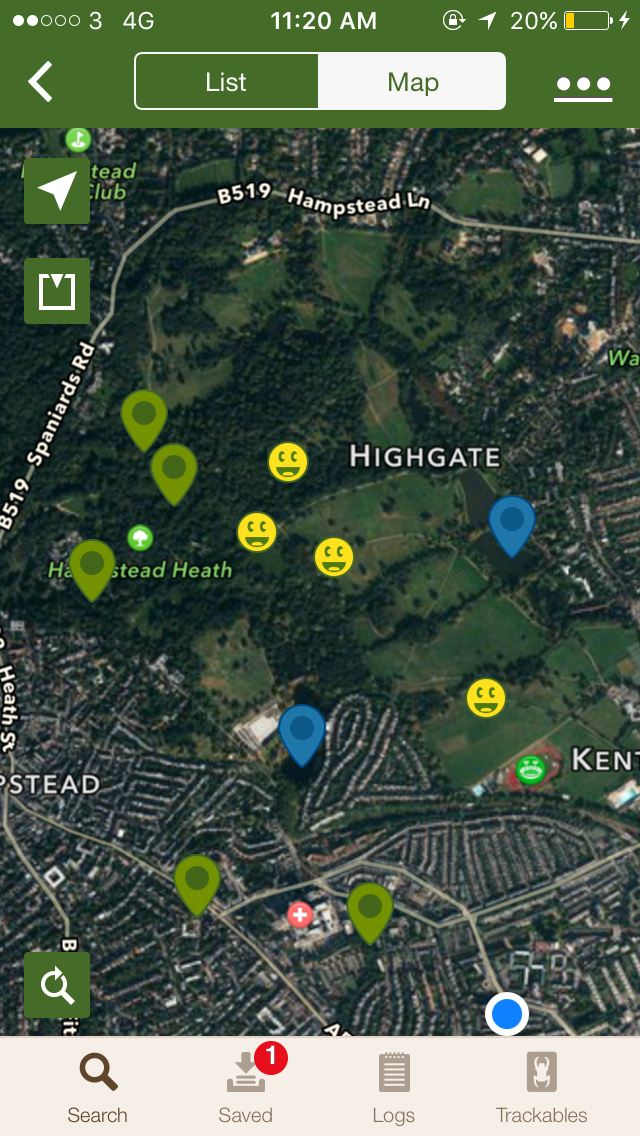 Now if you are not up with the term geocaches you should definitely check out this website. It is quite simply one of the best free or discount travel activities you can do with the family. The only thing you need is a packed lunch, good walking shoes, a pen and the app (the free one will do). If you want to spend a tiny amount of money, buy the paid app or a compass, and bring with you a few kinder egg toys (they are the perfect size to swap or place into some of the bigger caches).
[And just a side note: Summer holidays are THE PERFECT time to start getting into geocaching.]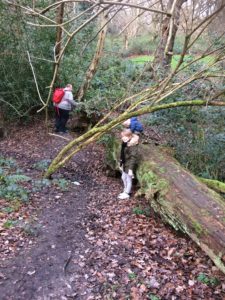 So geocaching is basically a giant global treasure hunt. People/teams hide caches (which can be as small as a rolled up piece of paper wrapped in kitchen wrap – yes we found one of them – or as big as a briefcase) in a certain location and then register the cache using the GPS coordinates of where it was placed. Other teams then log on (either via the website or app) and find caches that are near where they are and the search begins. The iPhone app has a compass built in, so you can head in the right direction (it wont give you left-right type directions) and an indication of how far away you are. The app will generally get you within five or ten metres of where the cache is hidden and there are clues as to how difficult it is to find, the size, and sometimes what method has been used to hide (whether it is stuck with a magnet to an object, or hidden near a certain tree etc).
Needless to say, we were pretty excited to find nine caches had been placed in Hampstead Heath. Two of them were puzzle caches (which require you to solve a puzzle in order to work out where they are) which we haven't had a chance to look at yet, but the rest are normal caches of various sizes.
After an hour of play at the playground near the Parliament Hill Athletics Track, we started to make our way up the hill towards Parliament Hill where the nearest cache was.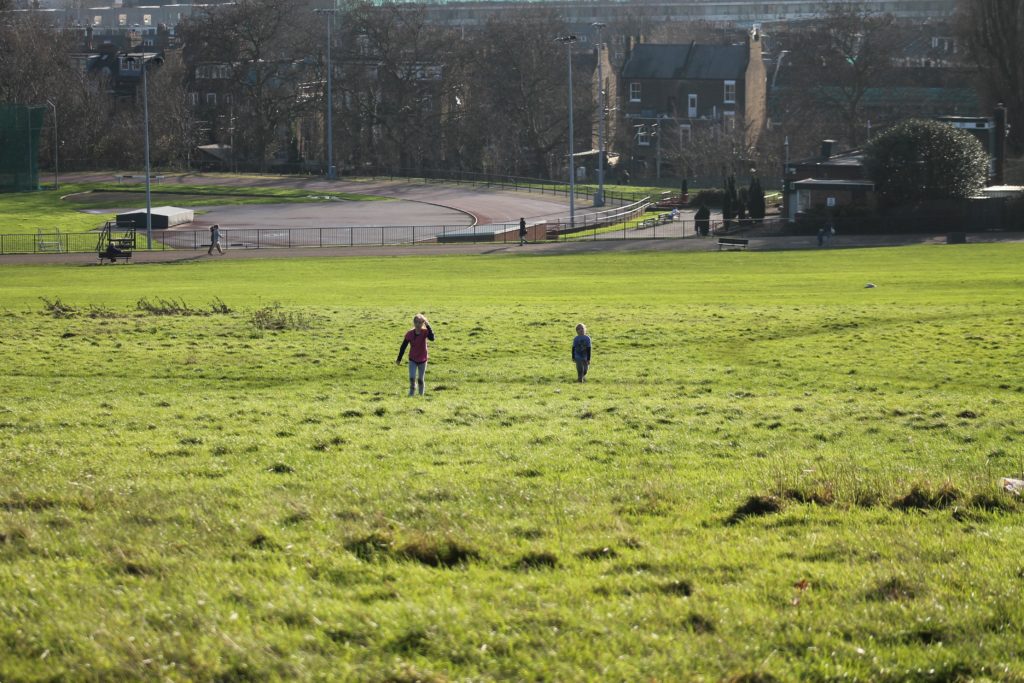 I won't give more details incase someone who is planning to go there and cache stumbles over this blog, BUT I found it (GO ME!) and it was in some blackberry brambles and teeny weeny tiny (who says my eyesight is failing?).
After this we walked up to Parliament Hill where we watched some people flying kites and looked at the magnificent view of London. This view is protected by law, which basically means that buildings can not be built that obstruct the view.
The next place we were directed to took us about fifteen minutes (it probably would have been quicker if we knew where we were meant to be going). We were headed to the Tumulus. As we sat on one of the chairs and ate our packed lunch at The Tumulus (which was once rumoured to be Boudicca's grave) some amazing conversations were started by the daughter about Roman London, DNA, genetics, soil testing and archaeology, and whether you could ever truly know where Boudicca was buried. We found the cache pretty easily (don't read the hints if you want it to be a harder find).
After this we found two other caches. They took a bit longer to find and we had to trek through some really muddy areas. But it was SO much fun! It took us about four hours and we were wet and muddy by the time we made it home (having walked about 6kms) but it was worth it.
Caching always produces many smiles, many laughs and many cool conversations.
Also had the opportunity to take some photos amongst very picturesque surroundings.  I have included a short sample below.