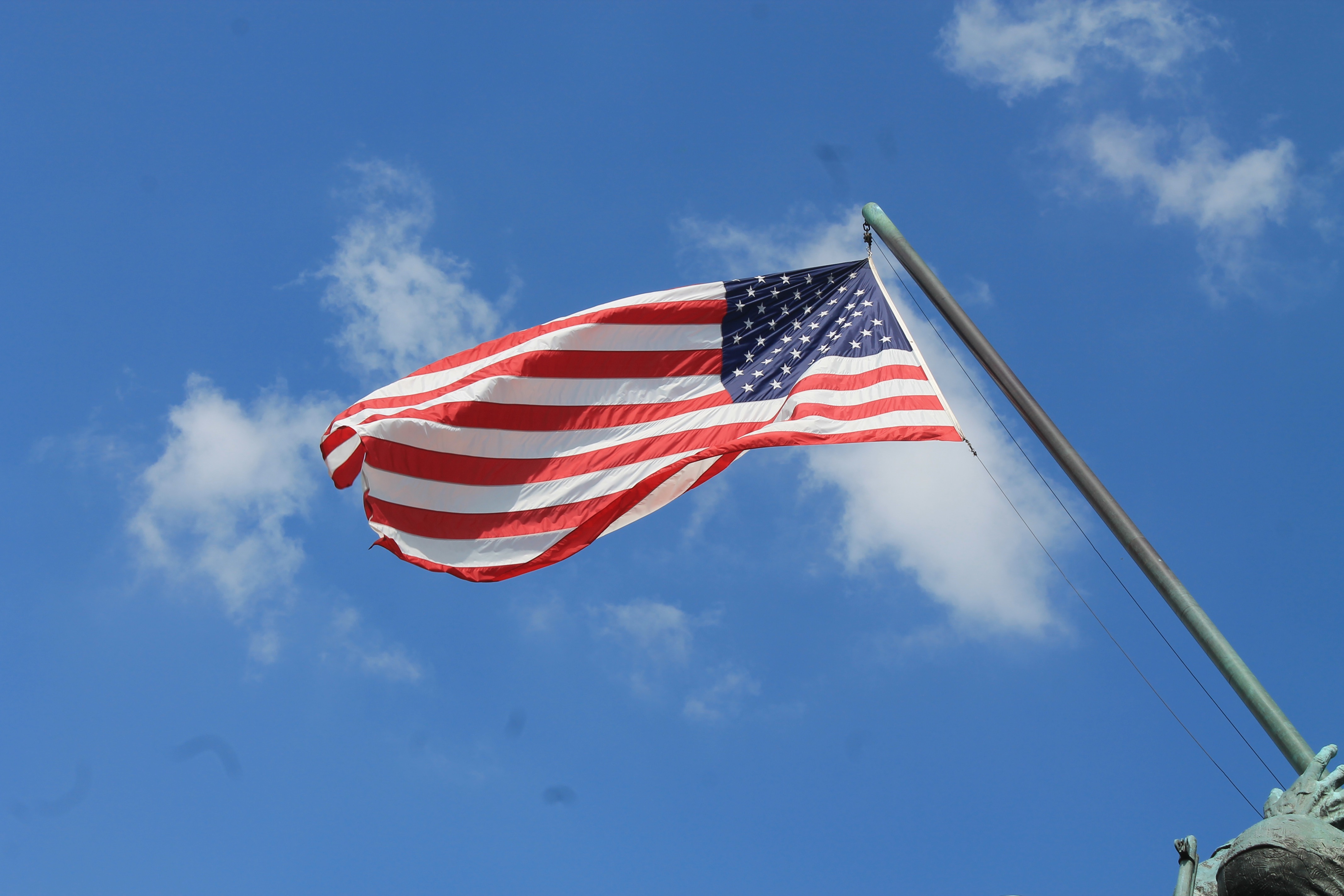 USA All the Way – East Coast America
It has been a very long time since I have posted anything and so much has happened that to do a catch up post would be ridiculously long.  So I am just going to pick up where we are at.  We have made it safe and sound to the United States of America.  We landed in Orlando, Florida after a longish flight from London.  We knew that being summer in the USA we were up for some warm weather.  We also figured that it would be a little humid as Florida has that reputation.  We were totally unprepared for how humid it would be!  I grew up in the humidity of Queensland and I can honestly say that I have never experienced humidity with heat like we experienced in Orlando.  It was suffocating at times how thick the humidity was.  We quickly made the decision that we would spend our Orlando time here at the end of our trip, hoping that in 3 months time the weather might be a little kinder.
So ArgeyMum and I sat down with the Laptop and charted out a rough plan on the directions we would go and the towns we would stay.  so the rough plan is as follows (I won't put dates in, just where we are intending to go):
Orlando, Charleston, Norfolk, Washington DC, Gettysburg, Philadelphia, New York, Bangor, Bar Harbour, Boston, Niagara Falls, Cleveland, Bloomington, Le Claire, Sioux Falls, Rapid City, Denver, Salina, Tulsa, Shreveport, New Orleans, Mobile, Tallahassee, Orlando and then back to London.
So that's the plan.  We are super excited and so far everything has lived up to expectations.  The first port of call was Charleston in South Carolina.  Charleston was a stunningly beautiful city with picture perfect views and gorgeous architecture.  Charleston, like many places in the US has a proud military history.  Charleston was where the US civil war actually started in 1861 with the battle for Fort Sumter.  Charleston is also host to Patriots Point where you can visit the USS Clagmore Submarine, the USS Laffey Destroyer and the USS Yorktown Aircraft Carrier.
We wanted to go to all three ships but only ended up visiting the Yorktown.  Being able to walk the decks and go inside this immense ship was incredible.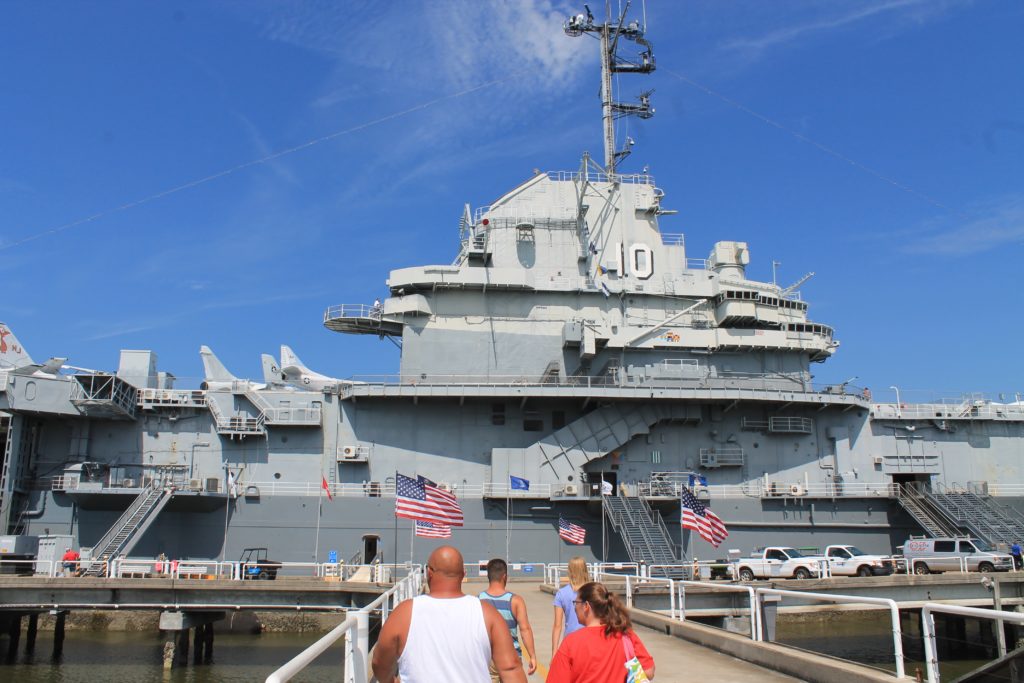 The vastness and enormity of an Aircraft Carrier is truly astounding.
There is also an amazing museum and exhibit dedicated to the Vietnam War at Patriots Point.  you can take a walk through a typical US Army Base setup during the Vietnam war, complete with realistic sound effects playing whilst you are there.  Well worth a visit!
A quick 7 hour drive up the coast from Charleston is the Naval Town of Norfolk.  Norfolk is host to the largest Naval base in the world, not just the USA, the world!  Over 110,000 people work at the Navy base and that doesn't include ship crew!  The wages budget alone is over $9 Billion every year.  We got to take a tour bus on the base.  Unfortunately we were not able to take photos anywhere near the ships that were docked, but it was a really interesting tour of this place which really is like a mini city all of its own.
From Norfolk, it was off to Washington DC for almost 2 weeks.  We are currently coming to the end of our time here and in 2 days we move on to Gettysburg.  DC has been really good.  The weather has been clear for most of the time, but it has still been very hot and steamy.  ArgeyMum has also been sick for almost the whole first week and unable to leave the apartment.  So I have been exploring a little with the kids (she's has been able to join us in the last few days and that has been great).  We have been to a few of the Smithsonian Museums – the Air & Space Museum and the Natural History Museum.
We have also taken Big Bus tours and we did the Night Tour also.  We have stopped at the Washington Monument, the Lincoln Memorial and the Iwo Jima Memorial which is dedicated to the Marine Corps.  Washington DC is a truly beautiful city and we have been blown away by how clean it is.  Someone commented to us on Facebook that you don't even see graffiti anywhere which is true.  We have truly loved our time here, we have met some wonderful people and had great conversations with them.  We will definitely be coming back here sometime, maybe when the weather is a little cooler and do a lot more walking around and exploring.  There is so much more here that we haven't been able to see yet!
And finally, when we were on our night time tour bus we were going past the White House area and one of the streets leading to the South Lawn was blocked off by Secret Service Police at each end.  The tour guide said this only happened when the President was returning to the White house in a helicopter.  He said that if we were lucky we might be able to see the President's helicopter, known as Marine 1 sometime on our trip.  A little over 5 minutes later… this happened…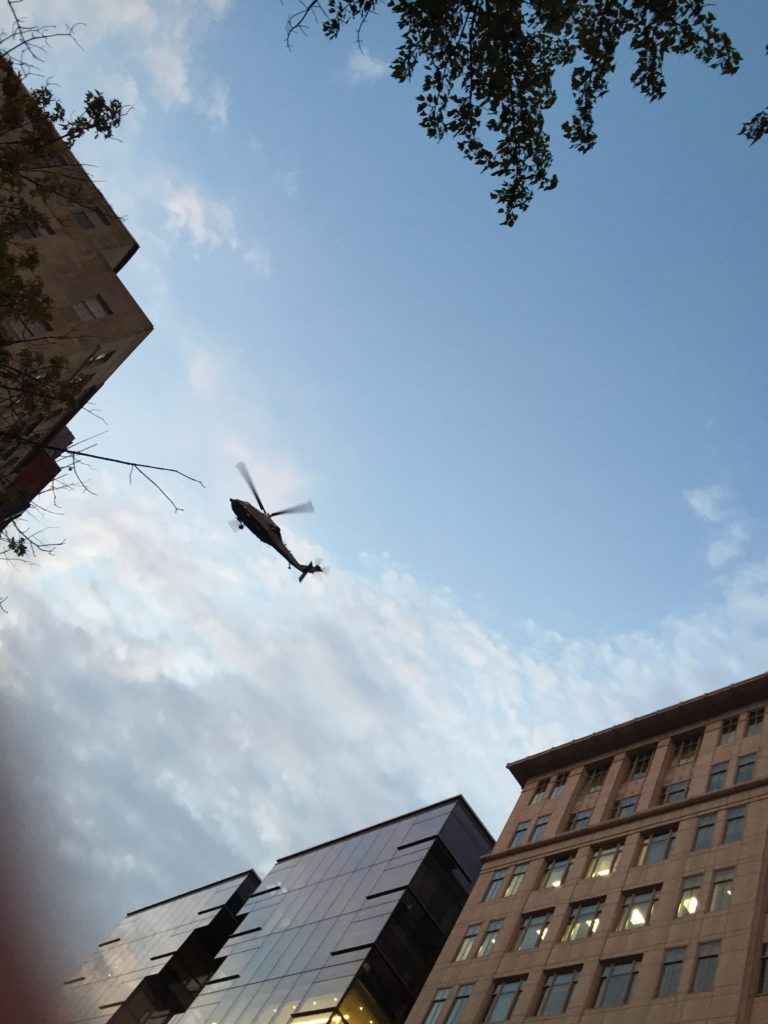 Yep, we got buzzed as Marine 1 flew over our heads on the way to the White House!