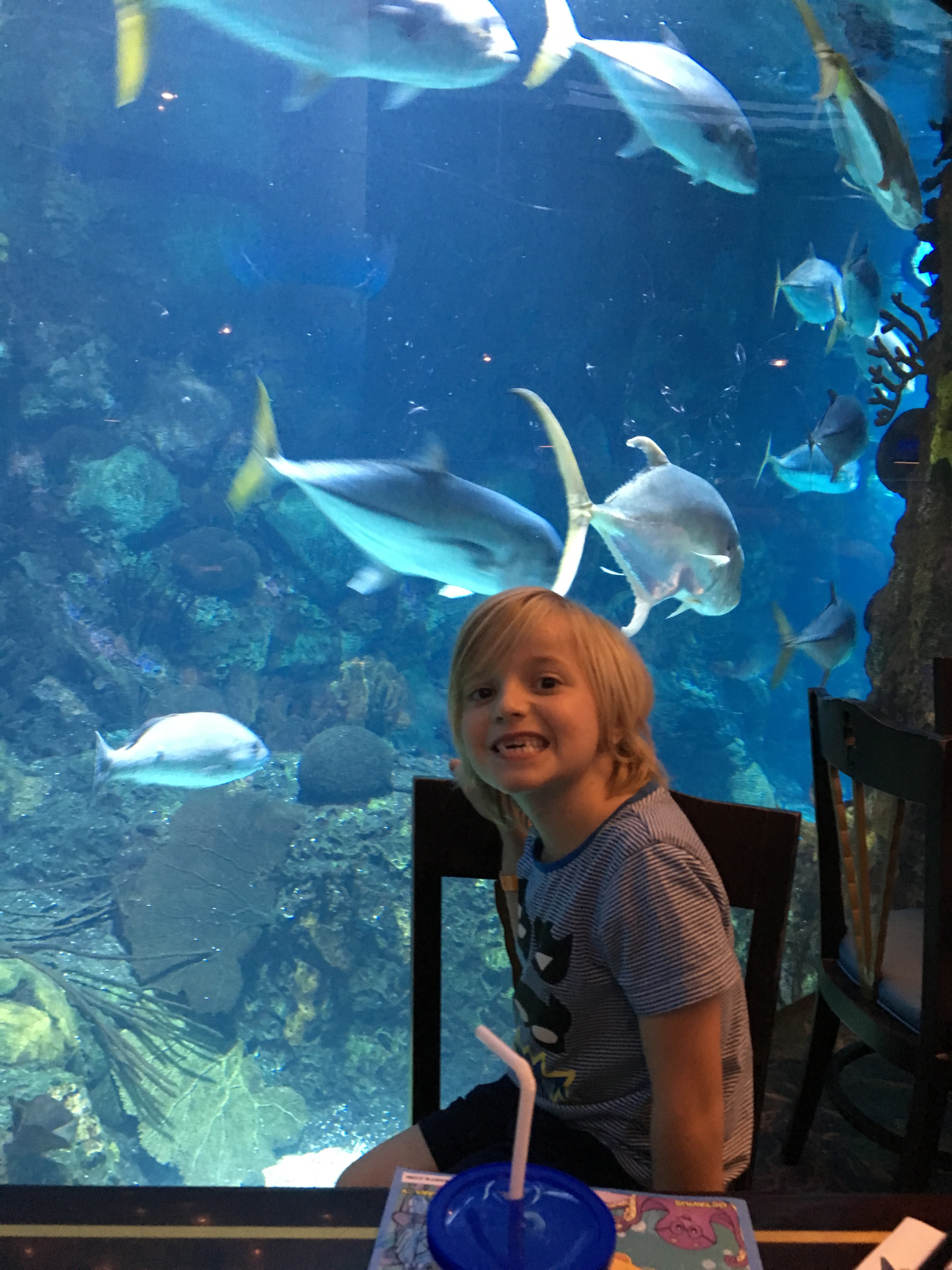 Denver, Colorado for Families
Posted on September 9, 2016
Looking for something to do in Denver, with the kids? Well we just went to the Downtown Aquarium Denver, and had blast.
We've Been SO Busy
The last week we have been out and about in South Dakota and Colorado. It has been crazy!  I was so exhausted that yesterday, when we came home from a day of activities, I lay down to give the kids cuddles at bedtime and (despite it being my blog day) promptly fell asleep.
As a result, I am literally writing this as we drive to Colorado Springs to go to the Ghost Town Museum there.
What We've Seen: Downtown Aquarium Denver
Yesterday we went to the Downtown Aquarium Denver. It was quite good. Not Monterey good of course, but we love an aquarium of any kind, so we had fun.
The thing about aquariums is, I always expect them to be a little bit boring. I mean we have aquariums in Australia, so what's going to be so great about seeing fish swim on the other side of the world? But when you're overseas they have all these fish that are different! Fish that are different colours, or look odd, or do different things.
But still, the absolute best thing about Denver is that you can actually hand feed sting rays! Very VERY cool!
And they have a mermaid show at midday, which is in the aquarium that backs onto the restaurant. Luckily we were having lunch when it was on, and sure enough a mermaid in a Denver Broncos T-shirt (don't ask me why) swam past our table, did a few tricks and blew ArgeySon a kiss.
Other Restaurants Near Denver Aquarium
The restaurant at the aquarium itself is really nice. It is fairly pricey and more upmarket than you would imagine for normal aquarium dining, but that makes a nice change. The kid's menu, at first glance, looks like it is filled with options that are more varied than your normal restaurant kid's menu, but really, it still boils down to this: pizza or pasta, chicken tenders, cheeseburgers, hot dogs, shrimp, fish and chips, and grilled cheese.
The kid's menu is about $7 per meal (including drink and a few snacky bits and pieces).  The adult lunch menu sits at about $6 for a starter, $11-12 for a sandwich, served with kettle chips or fries, $11-15 for a main.
There are other restaurants near Denver Aquarium as well. The Briar Common Brewery + Eatery looked really nice. It is only open for lunch on the weekends, but is open for dinner throughout the week. Sexy Pizza is only a few blocks away at Eliot St. It doesn't have massive amounts of room but is really like a New York Pizza Pie joint. Other places nearby (although probably not walking distance with young kids – after they've run around an aquarium) is Santiago's Mexican, Lola's Mexican, Potbelly Sandwich Shop, and Sushi Sasa.
If you would like to receive more information like this and updates on the Lots of Planets, please sign up to our membership by using the form below.