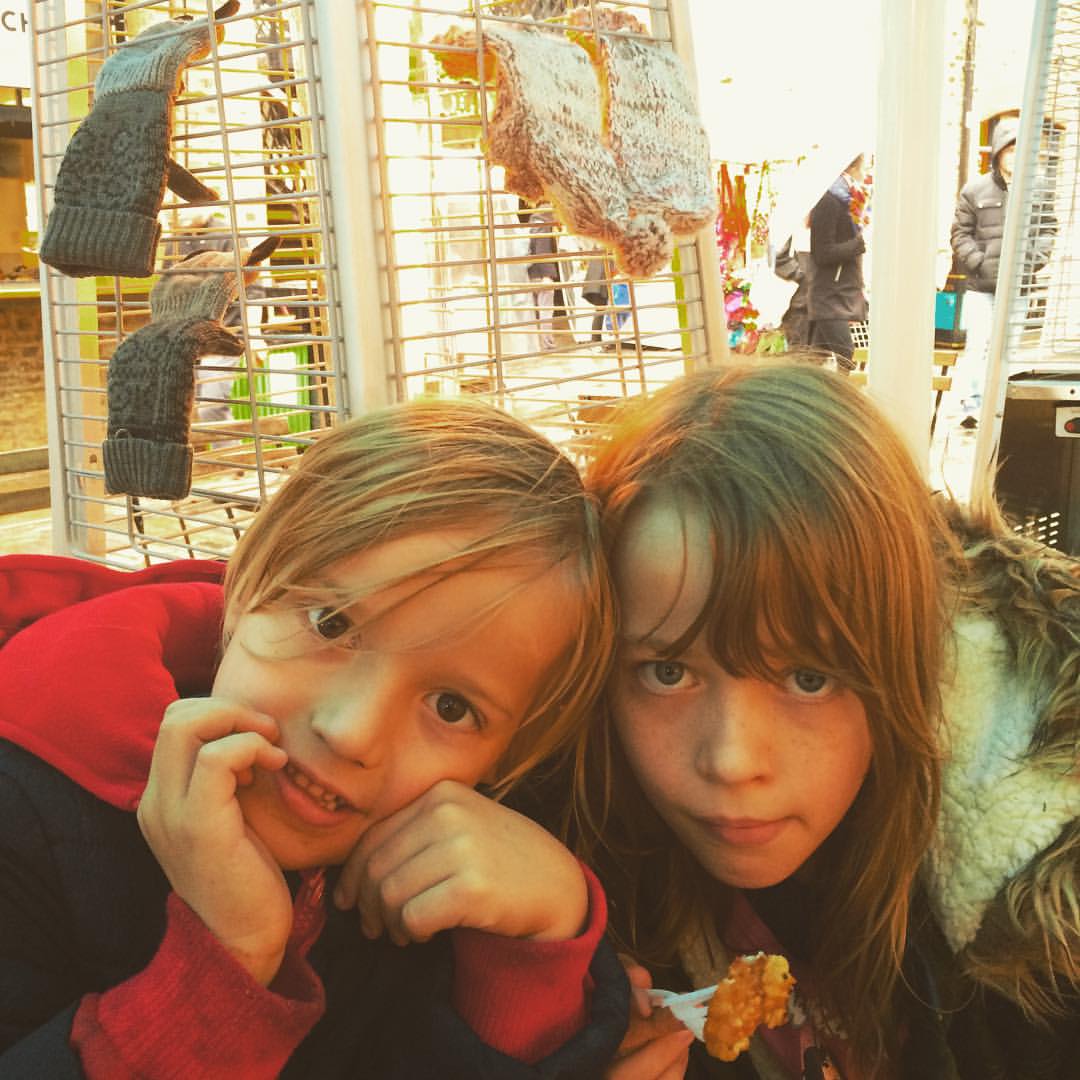 7 Tips for Long (or Short) Term Travel with Kids
It's my turn to write a blog, and I have to say, I am a bit empty as what to show you. We've obviously seen a lot since I last wrote, but right now, none of it is particularly coming to mind. But I have been thinking lately about the things I have learnt, about travelling with kids, over the last nineteen weeks.
Some things actually make a load of sense, so if you are thinking about travelling (even a short holiday) here are my tips to make the time full of great and happy family memories.
HAVE A "MARION" DAY EVERY NOW AND THEN
I have put this up the top, because for us, it is incredibly important. At home, our closest (and best) shopping centre is Marion Westfield. We often pop there just to get a yoghurt or window shop.
We have found while travelling that when we are missing home, feeling a bit out of our depth, or a bit antsy with each other, having a "Marion" day turns that around. Sure there are a tonne of other things that you could do to feel better, but shopping centres are universally the same. They almost all look alike, and they certainly feel alike. Finding the nearest shopping centre, and just hanging out for a few hours has a familiarity about it that makes us feel more normal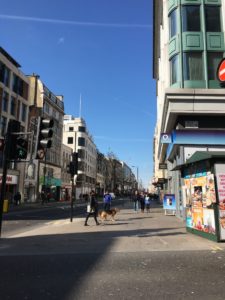 GIVE THEM SOME FORM OF INDEPENDENCE/CONTROL
Remember that even in towns or countries that are the most similar to home, kids can feel a little too reliant on their parents, or like they have no control. We see these signs in our kids by them trying to be bossy or over protective with their sibling.
When this happens we try our hardest to give them some form of control. Whether they decide where or what we will eat for lunch, or we give them money to pay for our outing.
One day when we were in Yorkshire and we had a list of sights we wanted to see. After the first attraction we noticed that one child was becoming over bearing and argumentative. We decided to throw out the list, strap them both in the car and say "OK! You chose, which direction are we going, left or right?". They literally directed us for about two hours. They had to work together, decide which direction to go, and remember where we had been. Sure we did a few circles, and didn't see everything (or anything) on our list. But we also came across a few things we didn't know existed and they had a few hours of being totally in charge of us.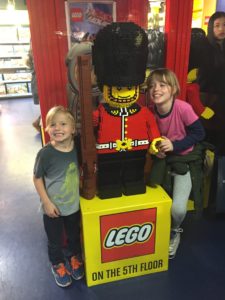 ANTICIPATE CHILDLIKE CONCERNS
This is especially hard, and sometimes near impossible, but think like a kid and TRY to anticipate the things that might become issues for the kids.
We have one child who perpetually worries that we wont be able to get back to the hotel from a sight we are seeing. The other constant worry for the same child is that no one will understand us in "non english speaking" countries. No matter how many times we say "if we got there we can get back" or "there's always going to be an english speaker nearby and if not, we can translate on our phones", it never stops being a concern.It wasn't something that raised it's head when we were travelling the UK, but now we are in Europe (and heading further east) we are getting constant questions about it.
Knowing our child's personality, I should have recognised this as a potential concern earlier on. Now we try to be a bit better prepared; always having a phone charged and available, always having a few basic language words under our belt, having a map of the city at hand. These things are common sense and things that we do anyway, but we make sure our children know that we have done them so they can feel safer.
TRY NOT TO GRUNT/SIGH WHEN YOU ARE ASKED TO PLAY I-SPY OR SPOTTO FOR THE 100TH TIME
This is a biggy for us as parents. We are big sighers. I hate that we are. But we are.
It boils down to the fact that if we want the kids to look around and not have their eyes glued to the iPad all trip, then we gotta do the time. That means being involved in their non-iPad-time amusements: listening to their music, answering their questions, thinking up questions to fill in their time AND yes… even playing their games… again… and again… and again…
Now I am not saying that kids shouldn't be able to amuse themselves. I 100% think that they should. But there has to be some give and take. You can't expect them to not get bored at some point.
An example would be when we were waiting for the Eurostar. We got to St Pancras a couple of hours before our departure time (just in case we got lost, went to the wrong place, or any of those sort of things happened, even though they never happen but you still worry that they will). The kids were bored and asked about twenty times if they could go on their iPads. We have a strict iPad rule (one hour a day at 5pm, or when actually on the transport on a travelling day), so we said no… instead, we played spotto. Obviously  we couldn't look for various coloured cars, so we looked for green suitcases/backpacks. Since then this has extended to 'people wearing glasses' in the Brugge Train Station, and 'men with moustaches' at the Köln HBF. Yeah there are things I'd rather do, but that's the price of no iPad time.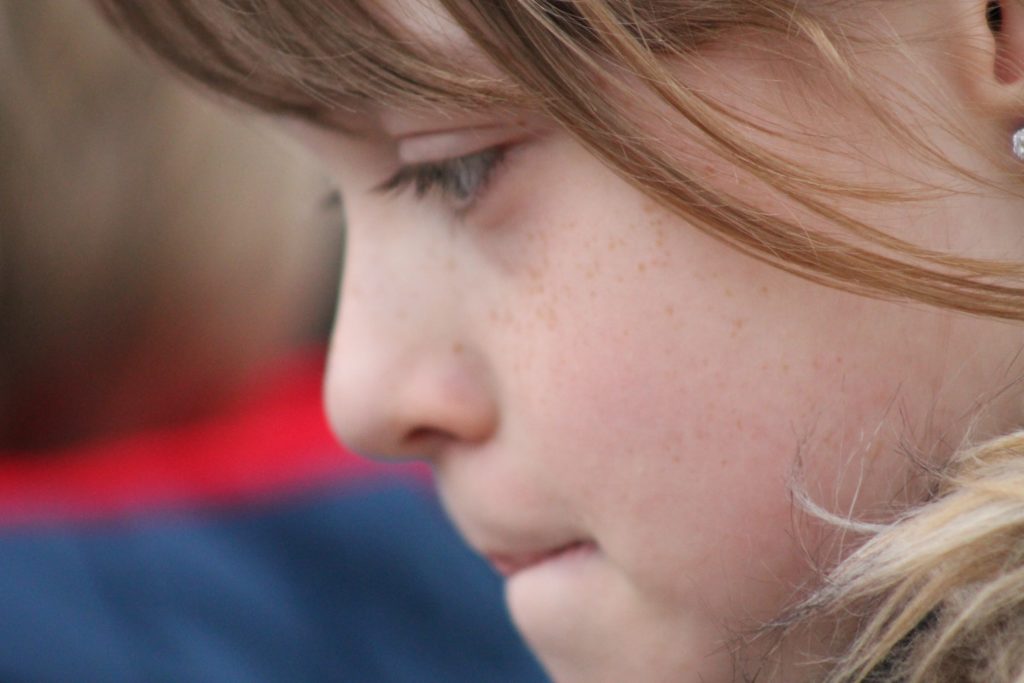 KEEP YOUR NIGHTLY ROUTINE AS MUCH AS POSSIBLE
We didn't do this for the first few months and gosh did we pay for it! Late nights, up and down for glasses of water and toilets and anything else, bad sleeps and grumpy mornings (from everyone).  Then we realised, we had nothing like a night time routine for them to anchor themselves too. They could play on their iPads until whenever (after all they had spent the day traipsing around, they deserved their own time), they were hardly reading at all, we were eating dinner at different times every night. It was quite reckless really.
Until one day we decided enough was enough. iPad's at 5, dinner at 6/6:30, bath time/school work time, a bit of TV, a bit of reading, then sleep. Oh and NO MORE HARRY POTTER AUDIOBOOKS AT BED TIME BECAUSE YOU NEVER SLEEP WHEN YOU LISTEN TO THEM!
Obviously there are going to be exceptions to this – going out to dinner at night, seeing seeing a show etc. But in general we stick to a night time routine and it has worked a treat.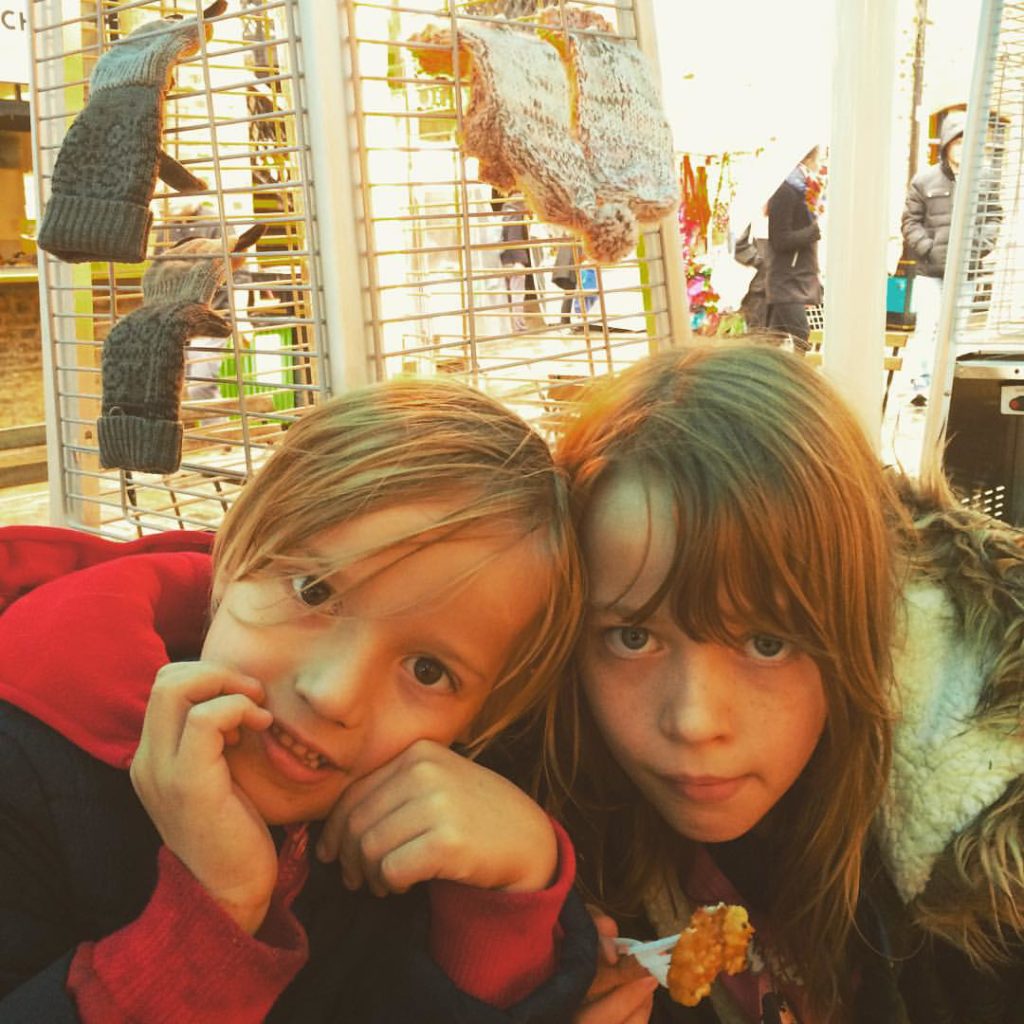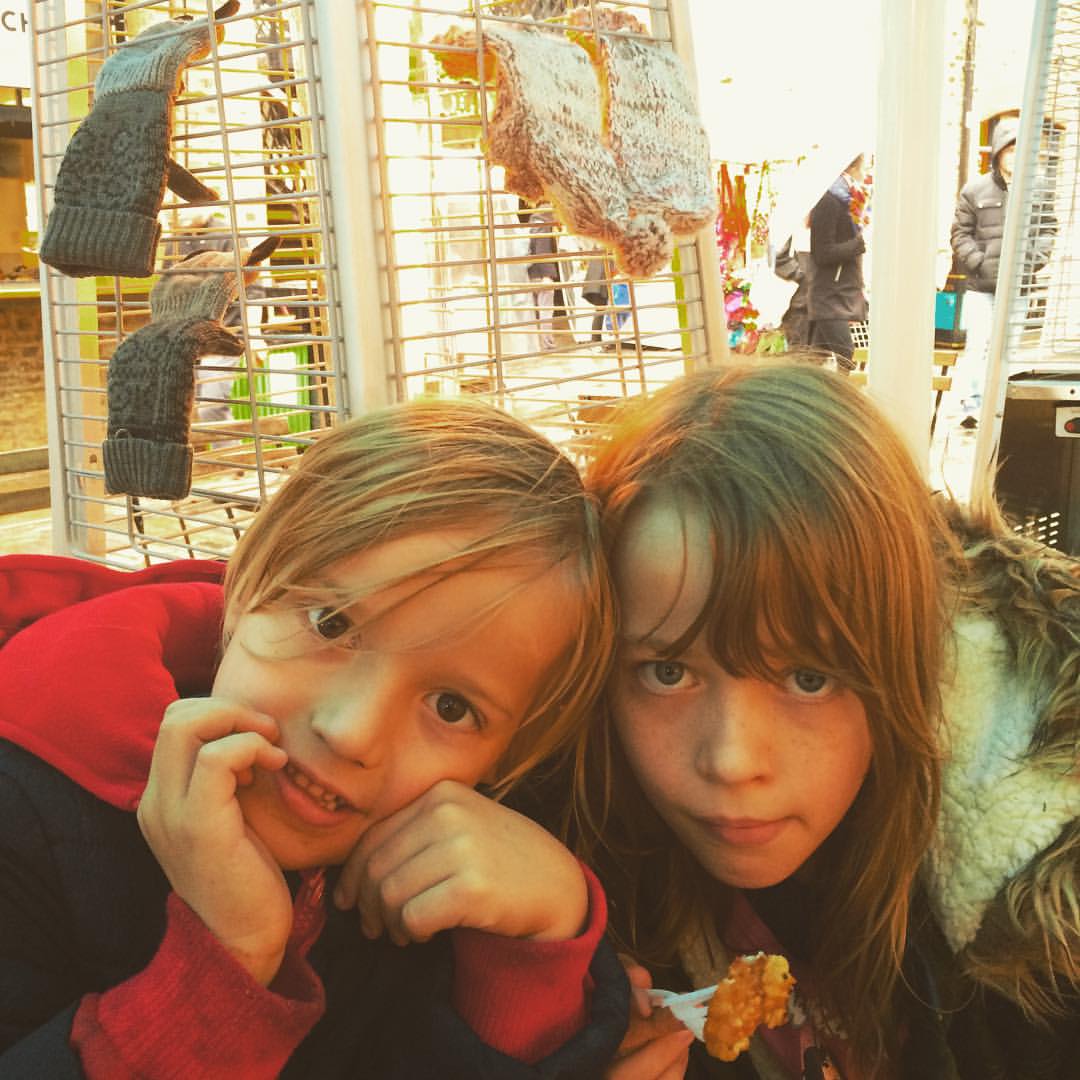 DON'T BE SCARED TO GIVE THEM NOTHING TO DO
This all joins together with the last two tips. We all know that if you stick a kid in their backyard, before too long they will amuse themselves with some game or other. Kids are geniuses at finding their own thing to do.
But it's those times when they are stuck in a car or a train or a bus that terrify me. They take up so much energy from me, to try and keep them "entertained". It's exhausting. And as an introvert I just about faint from people exposure.
To avoid this I had previously let the kids go on their iPads (can you tell iPads are a big issue in our family) whenever we were heading somewhere. I mean we weren't stupid about it. We never said they could take them in the car just to go to the local shops, but if the trip was an hour or so we let them take their iPads.
We decided it was all getting a bit ridiculous (about the same time we knuckled down with a night time routine) when we realised that their two or three "treasured" items that they brought from home for this year long holiday, weren't ever being used or played with. But I also wasn't prepared to entertain them for entertainment's sake.
Surprisingly, after the initial grumps, the car rides were pretty easy. They look around, we play games, they pull out a toy or two, they talk and ask questions about what they can see, and they sing. Or sometimes, very rarely, they just sit and stare out the window and give Mummy a few minutes of peace and quiet.
SHOW THEIR LEVEL OF ENTHUSIASM AT THINGS YOU WANT THEM TO BE INTERESTED IN
This one is a toughy for an introvert too (especially one who was constantly criticised for never being interested enough in stuff).
Showing the same level of enthusiasm for your upcoming trip to the Louvre, that they might have for, say, a new Minecraft mod, or the release of the new Doctor's sonic screwdriver, is quite difficult.
But I guarantee, if you are interested and excited, they will be keen to see what all the fuss is about.
Case in point: Going to the Brontë Parsonage Museum, I was talking about that for days before. The kids had no idea how or why, but they knew about Charlotte Brontë and my favourite book, and they wandered around the house at least moderately interested and taking in what they saw. When we went to Beethoven Haus in Bonn, they were bored, disruptive and although they tried to be interested (which I thoroughly commend them for), it was a REAL struggle for them. They had no real idea who Beethoven was, and really didn't comprehend anything that they were seeing. I put this down largely to the fact that I didn't prepare them in knowledge or excitement for where we were going. Next time I will do it differently.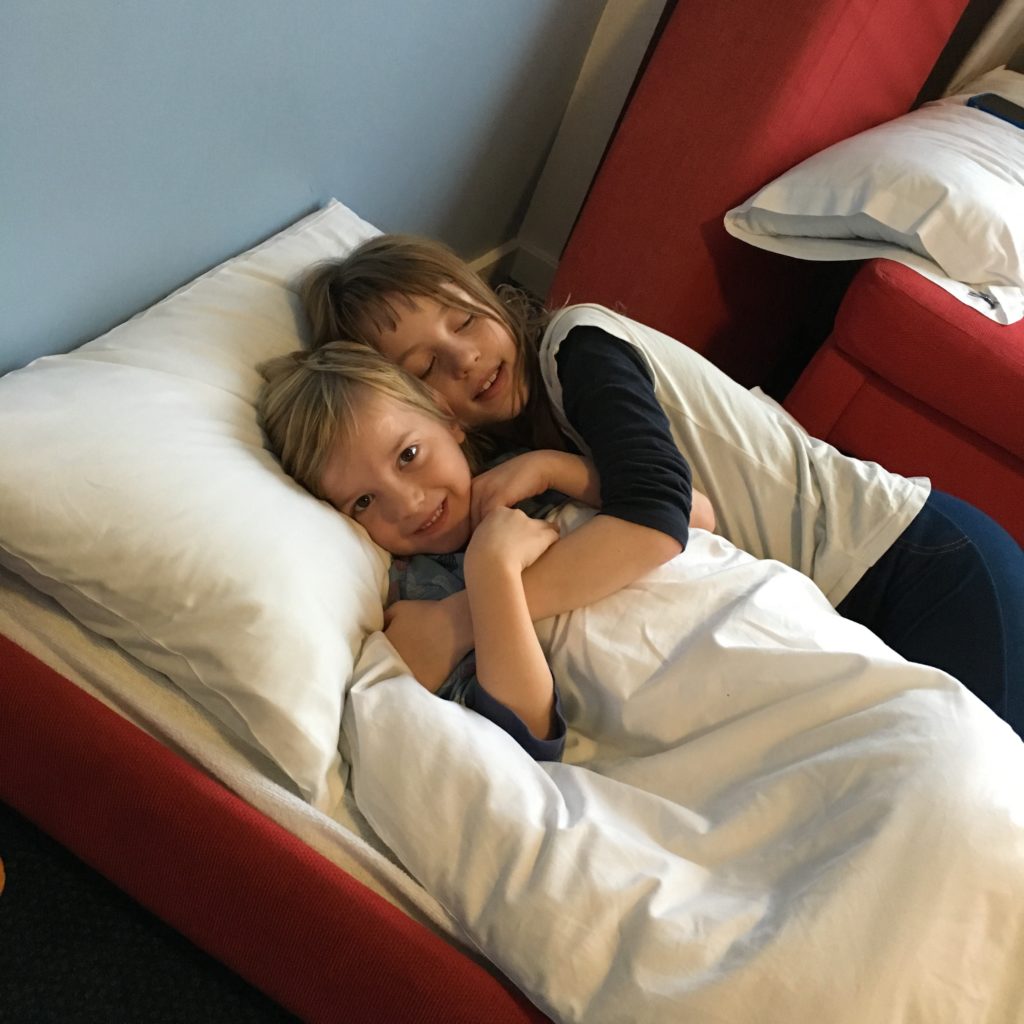 AND THIS IS MY BONUS TIP
Always have in your handbag/daypack
A small first aid kit (bandaids, sanitiser, paracetemol, tweezers, hayfever meds, Medi Quattro first aid cream – I never go anywhere without a tube of this, ventolin, blister patches) – just remember to edit the contents if you are going on flights. Be aware of what you can and can not take into the cabin with you.
A zip lock bag with a wet flannel/cloth/washer in it. You can use baby wipes, but they are wasteful and a wet cloth does exactly the same thing. Just wash it with soap and warm water at night and hang it up to dry for the next day.
Spare zip lock bags to place half-eaten or left over snacks/food.
A small snack in case you get stuck waiting for a train, or anything really.
Something small for amusement (a pack of cards, a tiny jigsaw, small pencils and paper)
———–
There you go. I'm not sure that they are really useful tips, but for me, they are things I didn't think about before and now I do. Hopefully they will give you a few ideas for your next holiday.