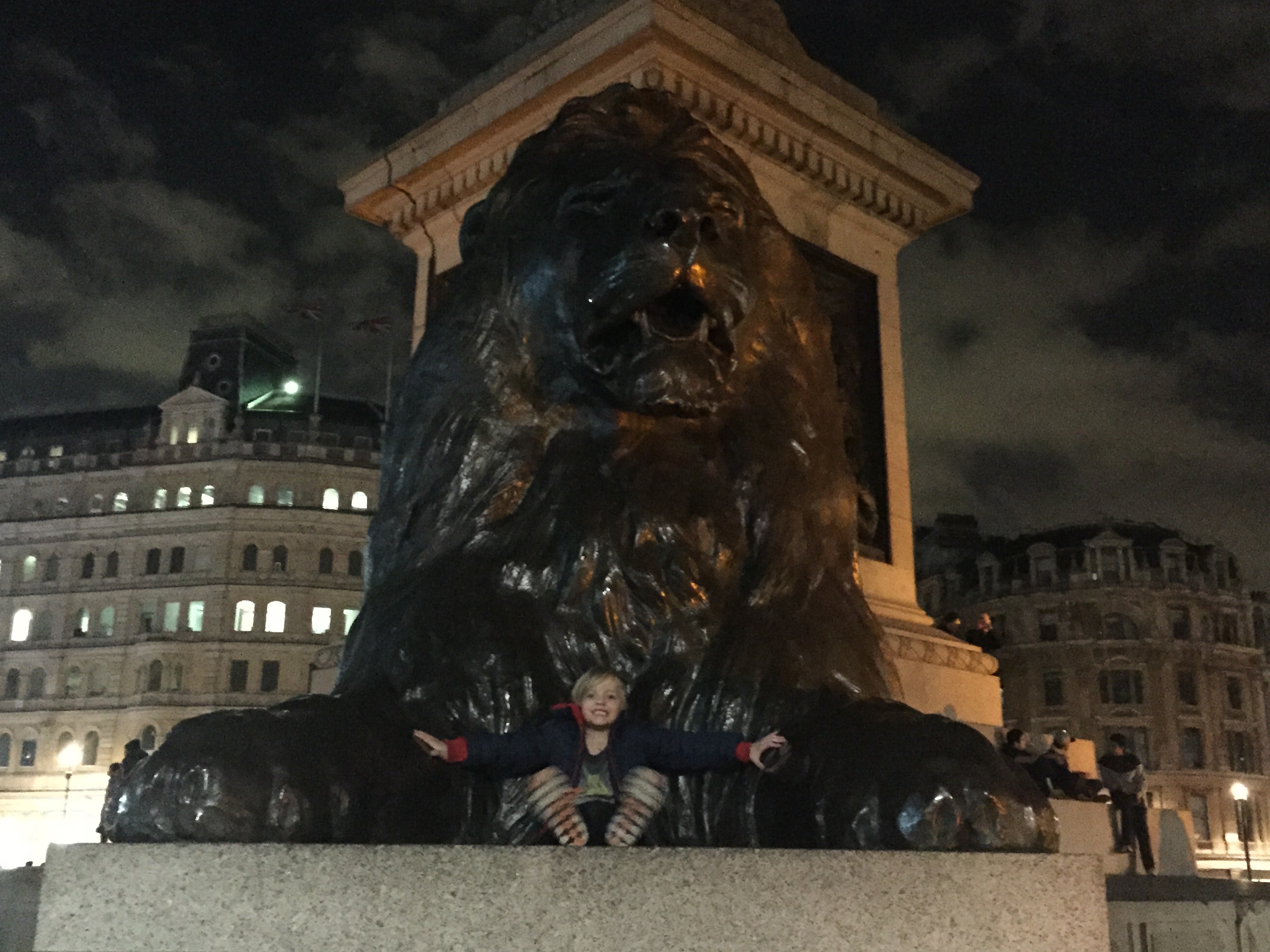 Three of the Best Doctor Who Filming Locations in London
Posted on January 8, 2016
We have been to lots of places that I know from Doctor Who. Here are my favourite Doctor Who filming locations.
1.  The Tower of London
The Tower of London was Kate Lethbridge-Stewart's office and also the Black Archives in the 50th Anniversary episode "The Day of the Doctor".
2. Earl's Court Tube Station TARDIS
Earl's Court has a fake TARDIS. I don't think it has been used in filming – but it is still cool!
Recreating a Scene from Doctor Who
3. Trafalgar Square Lion – My favourite of the Doctor Who Filming Locations
Trafalgar Square is where the TARDIS landed in "The Day of the Doctor".
I can't wait to see more Doctor Who stuff. We are going to go to the Doctor Who Experience in Cardiff soon. It's like a museum of all the Doctor Who stuff from old episodes to the new ones. I think it will be really fun and I am excited.